Quality Emergency Room Service
Available 24 Hours a Day, 7 Days a Week, Including Weekends and Holidays
Call Us At (325) 225-5500 or Get Direction
FAQs
Answers to the Most Common Questions About Emergency Facility Services
What are the hours of operation at Concho Valley ER?
We are open every day of the year, 24 hours a day. We know that medical emergencies cannot wait, and that's why we don't make our patients wait either. Our doors never close, not even for the holidays.
What kind of emergencies do you treat?
We are a full-service emergency department. This means that we can effectively treat and diagnose any medical emergency that might arise. Some of the most common medical emergencies that we treat are emergency migraine and head pain treatment, kidney stones and abdominal pain, and injuries. These conditions cause immediate pain, and our medical services provide immediate relief. For patients who have chronic conditions, we can also refer them to a trusted medical care provider who can treat them long-term.
Do you treat patients of all ages?
Yes, we provide treatment for patients of any age who are dealing with any medical condition, from babies to elderly patients. For our younger patients, we even have a "Toy Story" themed pediatric examination room to help calm their nerves and keep them comfortable throughout the appointment.
Do I need to make an appointment?
You do not need to make an appointment for emergency medical care. We treat our patients in San Angelo in their time of need 24 hours a day, 7 hours a week, 365 days a year.
How much is a visit at Concho Valley ER?
The cost of your treatment will depend entirely on your specific condition and the treatments you require. No matter what service you might need, our team is happy to walk you through your financial options to help determine the best route for your situation.
What is the difference between Concho Valley ER and an urgent care center?
What sets CVER apart from other urgent care centers is the fact that we are equipped to handle life-threatening emergency needs. Oftentimes, urgent care clinics do not have the ability to treat trauma patients. If you visit these centers with a life-threatening emergency, you will likely be directed to an EMS. Our facility, on the other hand, is similar to an ER that you would find in a hospital in terms of our capabilities. Our office has the same state-of-the-art technologies that a hospital has, such as CT scans, X-rays, and ultrasounds. We even have an in-house laboratory to help us treat our patients with the highest level of accuracy. The difference between a hospital and our facility, however, is the fact that we do not make patients wait the way that hospitals do and we do not burden them with the same inconveniences that are the nature of a hospital environment.
What is the average wait time at Concho Valley ER?
There is no wait time at our emergency center. In a stand-alone emergency center like ours, the wait times are far shorter than a standard ER in a hospital. Because we do not see patients from ambulance services the way that hospitals do, we experience a lower patient volume which allows us to care for our patients in a shorter amount of time. The sooner we are able to see you, the sooner we can treat the issue at hand and you can return to the comfort of your home.
Will I need to be admitted to the hospital if I require further care?
If we determine that you require hospital admission, we have inpatient transfer agreements to get you directly admitted to a major hospital. We will arrange a transfer to the hospital that you or your primary care physician prefer. In addition, we will arrange for direct admission to an inpatient bed, which bypasses the hospital's emergency room. Our caring and compassionate team will do everything in our power to ensure that the transfer process is as smooth and efficient as possible. However, most of the patients at our emergency center are treated and released without the need for a hospital transfer.
Do you have a diagnostic lab onsite?
We have a diagnostic lab that is both CLIA and COLA certified. We are able to perform the majority of tests that ERs in hospitals perform. Our tests are processed onsite, and the typical turnaround time for lab results at Concho Valley ER is 15 minutes.
Do you offer radiology services?
We offer x-ray, ultrasound, CT, and Doppler technology. For patients who require imaging, we will send the images electronically to an offsite radiologist to be read immediately. This technology also provides printed radiology reports that are ready in roughly 20 minutes, and this is faster than a hospital ER. We also provide you with a CD of your images that are ready when you leave our facility.
How do I know if Concho Valley ER?
According to Texas guidelines, all insurance carriers must pay in-network benefits for an individual who is seeking emergency medical treatment. Your insurance carrier must cover emergency care, whether the emergency room is "in network" or "out of network." The state of Texas encourages patients to use a "prudent layperson standard" in considering what constitutes an emergency.
What types of payment do you take for self-pay patients?
We are happy to accept cash, checks, and all major credit cards, including Visa, MasterCard, and Discover.
What part of the bill am I responsible for?
You will be asked to pay your copay at the end of your visit.
What if I have trouble with my insurance company?
Because the state law in Texas requires patients to be reimbursed for emergency room visits through their insurance carrier, you can file a grievance with the Texas Department of Insurance if your insurance company refuses payment for your emergency room visit. If you would like to learn more about the Texas Department of Insurance, please visit www.tdi.state.tx.us. You can also contact our Billing Department, F&A Management, at (325) 515-4727.
CARES Act - COVID-19 Pricing Notice
CLICK HERE to view the CARES Act - COVID-19 Pricing Notice.

At CVER, our patients come first. We are committed to seeing everyone quickly and providing high quality service no matter what your injury or issue is. See what our patients experiences are and what they had to say.
- Ivan

- Lyna

- Katie

- Erica

- Eli

Flu Signs

Patient Testimonials

Migraines Concho Valley ER
Why Choose Us?
Free-Standing ER

Concierge-level service in a state-of-the-art facility

Labs, Imaging & Pharmacy

All resources are on-site for quick results

Available 24/7

Open nights, weekends and holidays

No Wait Time

You'll be cared for and seen by a doctor right away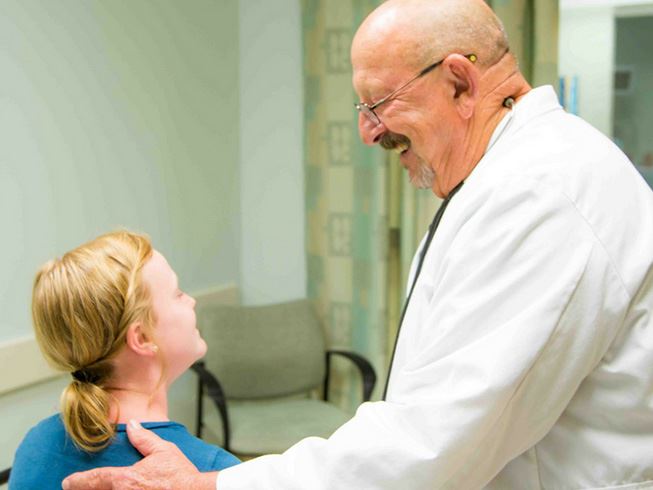 Facility Virtual Tour
See our State-of-the-Art High-Tech Facility to take care of all your emergency needs.