Quality Emergency Room Service
Available 24 Hours a Day, 7 Days a Week, Including Weekends and Holidays
Call Us At (325) 225-5500 or Get Direction
Emergency Treatment for Flu and Seasonal Illnesses in San Angelo
When Should You Go to the Emergency Room for the Flu?
The flu is a contagious respiratory disease caused by influenza viruses that infect the nose, throat, and sometimes, the lungs. Although the flu can happen at any time of the year, it is considered a seasonal virus that is most prevalent in the winter because the influenza virus is better able to survive in cold, dry, weather. After testing positive for the flu, a primary care physician will often prescribe an antiviral drug. If you or a loved one are experiencing flu-like symptoms that are not subsiding with typical treatments, it might be time to seek emergency treatment. Concho Valley ER can also provide flu testing for patients who have not yet tested positive, but who are experiencing worrisome symptoms. These symptoms can include, but are not limited to:
A high fever or having the chills
Cough
Shortness of breath or difficulty breathing
Fatigue
Sore throat
Runny or stuffy nose
Headache
Muscle pain
Body aches
If these symptoms are not subsiding even with treatment, or if the symptoms escalate, emergency treatment might be necessary. An escalation of symptoms can look like a fever that is higher than 102 degrees Fahrenheit, difficulty breathing, severe chest pain or stomach pain, vertigo, lightheadedness, vomiting, and dehydration. In these cases, our team can help administer fluids to help with dehydration and assess your prescription of medications to ensure you are receiving the best treatment for your condition.
Healthy Habits to Help Prevent the Flu
Any patient who comes into our facility with unpleasant symptoms, whether they are caused by the flu or another condition, will receive undivided attention from a caring team that will work to find the most successful treatment possible. However, we do not want any patient to be in this situation, and when it comes to the flu, prevention is key. Some healthy habits we recommend in order to be proactive about fighting the flu this season include:
Receiving the flu vaccine at the start of the season
This is the best step you can take for yourself to fight the flu. Even though the effectiveness of the vaccine can vary, a flu vaccination reduces your risk of contracting the flu by 40-60%, according to the CDC.
Practicing healthy hygiene habits like regular handwashing and disinfecting surfaces
The best way to wash your hands is to use soap and water to scrub the front of the hands, back of the hands, and underneath the nailbeds. Each time you wash your hands, it should take between 20 and 30 seconds, and should be done after you use the restroom, before eating, and throughout the day in general. It is also helpful to practice disinfecting surfaces that are touched often in order to slow the spread of germs.
How Concho Valley ER Treats Your Flu Symptoms
Concho Valley ER provides comprehensive care for flu symptoms, offering prompt and effective treatment options. Our team may conduct various diagnostic tests to confirm the flu diagnosis and assess the severity of symptoms. Treatment may include antiviral medications to reduce the duration and severity of the flu, along with symptom management strategies to alleviate fever, body aches, and respiratory discomfort. Patients receive personalized care and monitoring to ensure timely recovery, with the option for additional support services, such as intravenous fluids and oxygen therapy, if necessary. Contact us for San Angelo flu treatment.
To receive emergency medical treatment for the flu or seasonal illnesses in San Angelo Texas, visit CVER today. You can also call us at (325) 225-5500 or contact us online with any questions or concerns.

At CVER, our patients come first. We are committed to seeing everyone quickly and providing high quality service no matter what your injury or issue is. See what our patients experiences are and what they had to say.
- Ivan

- Lyna

- Katie

- Erica

- Eli

Flu Signs

Patient Testimonials

Migraines Concho Valley ER
Why Choose Us?
Free-Standing ER

Concierge-level service in a state-of-the-art facility

Labs, Imaging & Pharmacy

All resources are on-site for quick results

Available 24/7

Open nights, weekends and holidays

No Wait Time

You'll be cared for and seen by a doctor right away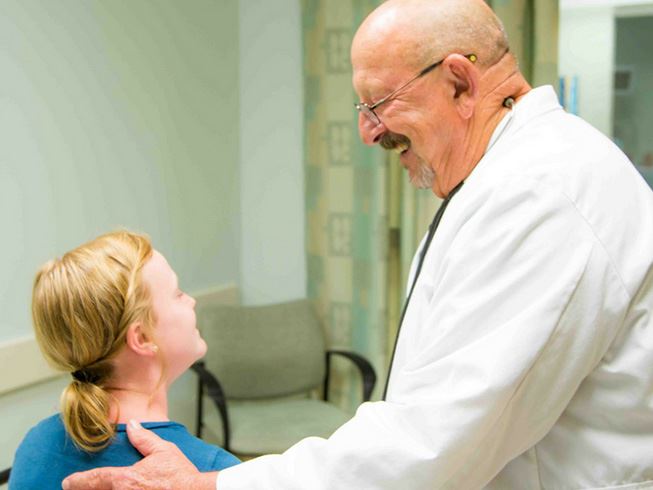 Facility Virtual Tour
See our State-of-the-Art High-Tech Facility to take care of all your emergency needs.