Quality Emergency Room Service
Available 24 Hours a Day, 7 Days a Week, Including Weekends and Holidays
Call Us At (325) 225-5500 or Get Direction
Pay Your Bill Online
Concho Valley ER has partnered with F&A Management, LLC a medical billing services company, to provide a 24/7, simple and secure way for you to manage your medical bills.
If you have any trouble understanding your explanation of benefits (EOB) from your insurance company, or your billing statement from CVER, please contact our patient advocate directly at (409) 548-3293 and our Patient Advocate will be happy to assist you.
Concho Valley ER's Billing Policy
Your ER co-pay will be collected at the time of your visit. We will then bill your insurance company for the policy's emergency room benefits.
There will be two different claims mailed to your insurance company: the facility bill and the physician bill.
We also accept out-of-pocket payment in the form of cash, checks or credit cards.
Insurance Benefits
If you have health insurance, you will receive an EOB (explanation of benefits) from your insurance company in the mail. Taking the time to be familiar with your benefits will help you make the best decisions when seeking medical care. It is important to note that the EOB is not a bill.
Are We In-Network?
For all cases deemed emergent, Texas state law requires your insurance company to pay for your emergency care, even if the emergency room is classified as out-of-network. The state of Texas empowers patients to use a standard called the prudent layperson standard when determining what constitutes as an emergency.
If your insurance provider is refusing to reimburse you for your emergency room visit, you can file a complaint with the Texas Department of Insurance (TlDI). For more information about this process and the Texas Department of Insurance visit http://www.tdi.state.tx.us.

At CVER, our patients come first. We are committed to seeing everyone quickly and providing high quality service no matter what your injury or issue is. See what our patients experiences are and what they had to say.
- Ivan

- Lyna

- Katie

- Erica

- Eli

Flu Signs

Patient Testimonials

Migraines Concho Valley ER
Why Choose Us?
Free-Standing ER

Concierge-level service in a state-of-the-art facility

Labs, Imaging & Pharmacy

All resources are on-site for quick results

Available 24/7

Open nights, weekends and holidays

No Wait Time

You'll be cared for and seen by a doctor right away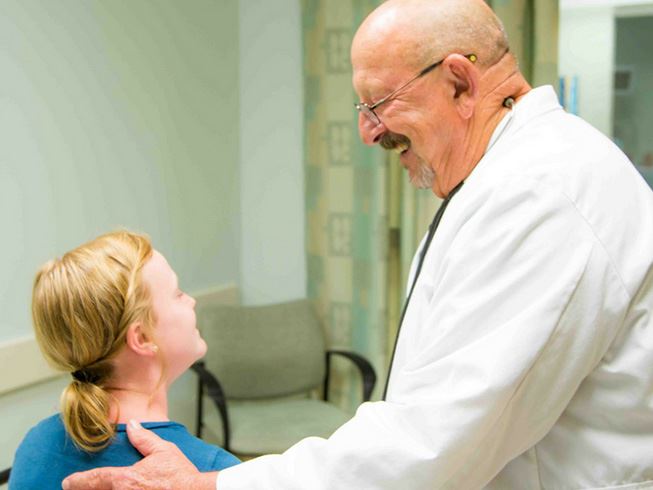 Facility Virtual Tour
See our State-of-the-Art High-Tech Facility to take care of all your emergency needs.