Quality Emergency Room Service
Available 24 Hours a Day, 7 Days a Week, Including Weekends and Holidays
Call Us At (325) 225-5500 or Get Direction
San Angelo Pediatric Care
Essential Care for Your Children in Their Time of Need
When your little one is sick, Grandma's famous chicken soup might not always be enough. Concho Valley ER is here with world class care for your family's youngest members when you find your child in need.
Our physicians are board-certified and trained in pediatric ER practices. With on-site Imaging and Laboratory services, we are prepared to make your child's visit quick and comfortable. Pediatric ER care is available 24/7, every day of the year, including holidays, just like our adult emergency care.
What Are the Critical Elements of Pediatric Emergency Care?
A pediatric emergency physician is trained to care for a wide range of problems when they need immediate medical attention. We are here to provide treatment for life-threatening and serious conditions. Situations that warrant an emergency medical visit for your child include acute illnesses or special healthcare needs that require immediate assistance. Our pediatric emergency physicians are able to treat children in the following ways:
Helping with medical emergencies that require special techniques and treatments
Implementing techniques that meet the medical needs of infants, children, teens, and young adults
Detecting issues in children that require an extra level of patience and cooperation
Alleviating pain and uncertainty that inherently comes with a medical condition
Providing advanced and necessary knowledge in the area of pediatric emergency medicine
CVER has a special exam room for children, decorated with inviting colors and lovable Peanuts characters to make your whole family feel happy and secure.
Benefits of Visiting a 24/7 Pediatric Emergency Care Center
Visiting an emergency room with 24/7 pediatric emergency care offers numerous benefits that provide peace of mind for parents and ensure optimal care for children.
One of the primary advantages is the round-the-clock availability of medical professionals who specialize in treating pediatric emergencies. Our experts possess extensive knowledge and experience in handling critical situations specific to children, allowing for timely and appropriate interventions.
Additionally, pediatric emergency rooms are equipped with specialized equipment and child-friendly facilities, creating a comforting environment for young patients. The immediate access to advanced diagnostic tools, such as X-rays and laboratory tests, ensures rapid and accurate assessments, leading to quicker diagnoses and treatment plans.
Overall, the availability of 24/7 pediatric emergency care in our San Angelo emergency room ensures that children receive the highest level of specialized attention and care during critical situations.
Learn more about our San Angelo pediatric care by completing our online contact form or dialing (325) 225-5500 today.

At CVER, our patients come first. We are committed to seeing everyone quickly and providing high quality service no matter what your injury or issue is. See what our patients experiences are and what they had to say.
- Ivan

- Lyna

- Katie

- Erica

- Eli

Flu Signs

Patient Testimonials

Migraines Concho Valley ER
Why Choose Us?
Free-Standing ER

Concierge-level service in a state-of-the-art facility

Labs, Imaging & Pharmacy

All resources are on-site for quick results

Available 24/7

Open nights, weekends and holidays

No Wait Time

You'll be cared for and seen by a doctor right away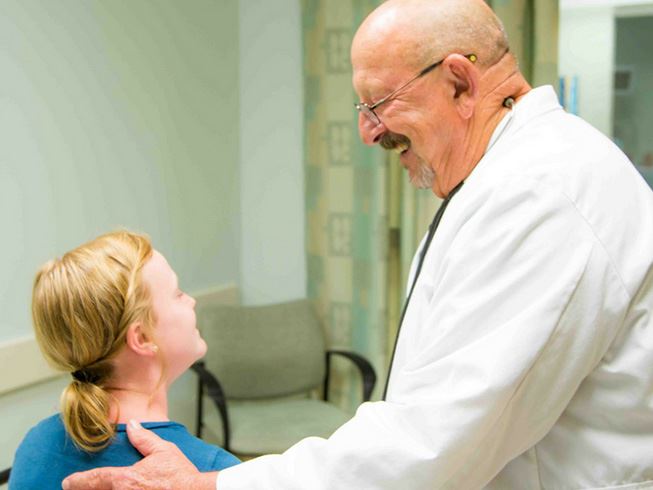 Facility Virtual Tour
See our State-of-the-Art High-Tech Facility to take care of all your emergency needs.