Quality Emergency Room Service
Available 24 Hours a Day, 7 Days a Week, Including Weekends and Holidays
Call Us At (325) 225-5500 or Get Direction
Work-related Injury and Illness Treatment in San Angelo
Common Types of Workplace Injuries
A work-related injury/illness is a broad term that refers to any type of medical condition that occurs when a patient is at work. According to the National Safety Council, a worker is injured on the job every seven seconds in the U.S. This means that there are 540 work injuries per hour and 7 million work injuries per year. Because many employees work in the late hours of the night, they often sustain these injuries and illnesses when standard medical offices are not open. The emergency room at a hospital is another option, but that can come with wait times and other inconveniences. That is where Concho Valley ER comes in. We have the capabilities necessary to treat work-related injuries and illnesses with speed and effectiveness. Some of the most common work-related conditions we treat include:
Injuries caused by falling objects
This is actually the most common type of work-related injury. It usually happens when patients fall from a ladder or a lift, or when products fall from a shelf. These injuries can result in damage to the entire body depending on where the trauma impacted the patient. We will work to identify the damage and treat it as quickly as possible.
Repetitive motion injuries
For workers who do repetitive motions on the job, painful issues with the neck, shoulder, arm, wrist, and vision issues are all potential realities. We will treat these injuries and refer patients to long-term care providers who can continue to care for the condition after the patient leaves our facility.
Overextension happens when a patient has been pulling, pushing, lifting, lowering, carrying, or moving objects that are typically heavy. In these cases, patients often sustain torn or sprained muscles, tendon and ligament damage, back injuries, herniated discs, and spasms.
It is common for employees who work on assembly lines or production facilities to become injured when they are operating machinery. These injuries can range in type and severity, but we provide care when patients need it most.
These cases are unfortunate, but they do happen. When an employee is attacked by another coworker, the result can be a variety of injuries. No matter what the type might be, we will provide the treatment needed to get the patient back on their feet again.
When a patient slips and falls at work, it is usually because there was some kind of fluid on the floor. Slip and fall injuries can include fractured limbs, soft tissue injuries, and head injuries.
When an employee suffers from a respiratory illness due to working conditions, it is known as an occupational lung disease, and they are common in coal workers, factory workers, construction workers, and agriculture workers. Occupational lung diseases are due to long-term exposure to irritants and toxins. We can perform X-rays and other necessary tests to treat these issues and help the patient find the treatment route they need.
When an employee has been exposed to harmful chemical elements and they did not have the proper protection, the result can be chemical burns and poisoning. This condition is common in workers in the chemical manufacturing field. We will do a physical exam and perform tests to find the cause, often examining the blood or urine. After we identify the source of the poison, we will do our best to treat the area by removing any toxins and using antidotes if necessary.
Neurological disorders are another potential result of toxic chemicals and exposure to dangerous contaminants. Symptoms of neurological disorders include headaches, fatigue, lightheadedness, nerve damage, and loss of control of the limbs. We will work to utilize pain management strategies to treat immediate symptoms and refer the patient to a neurologist who can treat the issue long-term.
If you have sustained a work-related injury or illness in San Angelo, you can visit CVER for immediate treatment. For any additional questions and concerns, please call us at (325) 225-5500 or contact us online.

At CVER, our patients come first. We are committed to seeing everyone quickly and providing high quality service no matter what your injury or issue is. See what our patients experiences are and what they had to say.
- Ivan

- Lyna

- Katie

- Erica

- Eli

Flu Signs

Patient Testimonials

Migraines Concho Valley ER
Why Choose Us?
Free-Standing ER

Concierge-level service in a state-of-the-art facility

Labs, Imaging & Pharmacy

All resources are on-site for quick results

Available 24/7

Open nights, weekends and holidays

No Wait Time

You'll be cared for and seen by a doctor right away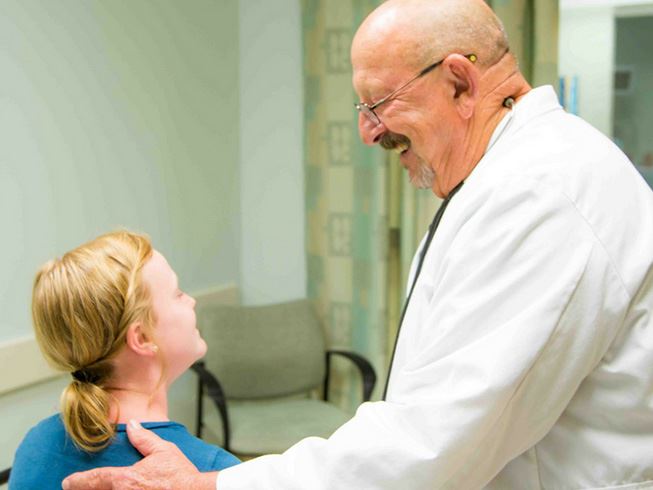 Facility Virtual Tour
See our State-of-the-Art High-Tech Facility to take care of all your emergency needs.