Quality Emergency Room Service
Available 24 Hours a Day, 7 Days a Week, Including Weekends and Holidays
Call Us At (325) 225-5500 or Get Direction
COVID-19 Services in San Angelo
About COVID-19 Testing
The novel Coronavirus has been sweeping the globe, and at Concho Valley ER, we are here to help protect the patients of San Angelo. We provide COVID-19 testing for patients who are concerned about contracting the virus or who have been exposed. The CDC recommends that individuals in the following categories receive testing:
Those who have symptoms of COVID-19 such as a high fever of above 102 degrees Fahrenheit, cough, shortness of breath or difficulty breathing, fatigue, muscle or body aches, headaches, loss of taste or smell, sore throat, congestion, nausea or vomiting, and diarrhea
Those who have had close contact who have been within six feet for a total of 15 minutes or more with someone who has been confirmed to have COVID-19
Those who have been asked or referred to get tested by their healthcare provider due to concerning symptoms
When You Should Seek Emergency Medical Care for COVID-19
The CDC advises patients who have tested positive with COVID-19 to isolate for ten days after symptom onset and until their fever has been resolved for at least 24 hours without the use of fever-reducing medications and with improvement of other symptoms. Patients with COVID-19 should also monitor their symptoms carefully, get plenty of rest, and stay hydrated while they are in isolation. If you are a COVID-19 positive patient in the San Angelo area who is experiencing the following symptoms, you can visit CVER for immediate medical care:
Trouble breathing
Persistent pain or pressure in the chest
Confusion
Inability to stay awake
Bluish lips or face
Once you are in our care, we have the resources needed to monitor the development of the condition and provide treatment to the best of our ability. Some of the steps we will take include checking the levels of oxygen in the blood, listening to the lungs, and giving you a chest X-ray or scan. We can also provide oxygen therapy and fluids through an IV for patients who are in need. In extreme cases, we might refer you to a nearby hospital for continuation of treatment.
Let's work together to stay safe and fight the spread of COVID-19. To receive COVID-19 testing and care in San Angelo, visit CVER. If you have more questions or concerns, please do not hesitate to call us at (325) 225-5500 or contact us online.

At CVER, our patients come first. We are committed to seeing everyone quickly and providing high quality service no matter what your injury or issue is. See what our patients experiences are and what they had to say.
- Ivan

- Lyna

- Katie

- Erica

- Eli

Flu Signs

Patient Testimonials

Migraines Concho Valley ER
Why Choose Us?
Free-Standing ER

Concierge-level service in a state-of-the-art facility

Labs, Imaging & Pharmacy

All resources are on-site for quick results

Available 24/7

Open nights, weekends and holidays

No Wait Time

You'll be cared for and seen by a doctor right away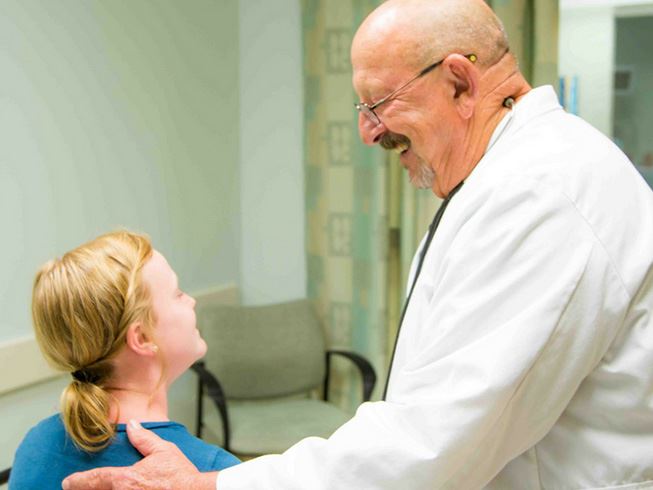 Facility Virtual Tour
See our State-of-the-Art High-Tech Facility to take care of all your emergency needs.