Quality Emergency Room Service
Available 24 Hours a Day, 7 Days a Week, Including Weekends and Holidays
Call Us At (325) 225-5500 or Get Direction
Emergency Treatment for Chest Pain in San Angelo
When Should You Go to the ER for Chest Pain?
Chest pain can be caused by a variety of conditions, some of which are not serious and some of which are, like heart attacks and strokes. There are a few other heart-related conditions that can cause chest pain, like angina and heart valve disease. Angina is a condition that occurs when your heart muscle does not get enough oxygen-rich blood, and heart valve disease occurs when one or more of the valves in the heart does not work properly. Many of the symptoms of angina and heart valve disease overlap with the symptoms of a stroke. That's why, if you are experiencing chest pain, there are some key symptoms you want to look out for.
If you would like to know more about the symptoms of a heart attack or stroke, contact the professionals at Concho Valley ER 24/7 Emergency Center today. If you believe you are having a heart attack or stroke, call 911 immediately.
Symptoms of a Heart Attack
A heart attack occurs when the blood flow is blocked to the heart muscle. Symptoms of a heart attack can be minor or extremely painful. These symptoms include:
Fainting
Breaking out into a cold sweat
Nausea or vomiting
Numbness, pain, prickling, or other sensations in the back, arms, jaw, neck, or stomach
Extreme lightheadedness or dizziness
Shortness of breath
Uncomfortable pressure or pain the center of the chest
Sudden aching in one or both arms
Sudden fatigue
San Angelo Heart Attack Treatment
At our emergency facility, our treatment approach for a heart attack will depend on the patient's exact symptoms, as well as their medical history and potential physical exam. We can use a variety of methods to diagnose a heart attack, including an electrocardiogram and blood tests. Our San Angelo heart attack treatment typically includes a combination of the following methods:
An electrocardiographic (EKG) monitoring to screen for abnormal heart rhythms
Medications like nitroglycerin, aspirin, and clot-busting medicines
Oxygen treatments
Cardiac catheterization
If you think you might be having a heart attack, call 911 immediately. If you are in the San Angelo, Texas area, we can provide heart attack treatment, so please do not wait to visit us.
Symptoms of a Stroke
A stroke occurs when the blood supply to part of the brain is interrupted or reduced, which prevents the brain tissue from receiving sufficient oxygen and nutrients. There are three main types of strokes: ischemic strokes, hemorrhagic strokes, and transient ischemic attacks. Although these types of strokes have different causes, many of the symptoms overlap. The symptoms of a stroke include:
Sudden numbness of weakness in the face, arm, or leg, especially on one side of the body
Sudden confusion, difficulty speaking, or difficulty interpreting language
Sudden difficulty seeing in one or both eyes
Sudden trouble walking
Sudden dizziness
Sudden loss of balance
Unusual lack of coordination
Severe headache with no known cause
San Angelo Stroke Treatment
When you visit our facility for San Angelo stroke treatment, we will begin by making a diagnosis. It is important to determine that a stroke is, in fact, the cause of your symptoms, in order for us to provide the right treatment for you. We can use a variety of methods to diagnose a stroke, including a physical exam, blood tests, computerized tomography, magnetic resonance imaging, carotid ultrasound, a cerebral angiogram, and an echocardiogram. If we determine that you are suffering from a stroke, your treatment method will depend on the type of stroke and the severity of symptoms, but will generally involve a combination of the following treatments:
Emergency IV medication
Emergency endovascular procedures
Emergency surgery
If you think you might be having a stroke, call 911 immediately. We can also provide San Angelo heart attack treatment, so please do not wait to visit us. For other questions and concerns about our facility, call Concho Valley ER at (325) 225-5500 or contact us online.

At CVER, our patients come first. We are committed to seeing everyone quickly and providing high quality service no matter what your injury or issue is. See what our patients experiences are and what they had to say.
- Ivan

- Lyna

- Katie

- Erica

- Eli

Flu Signs

Patient Testimonials

Migraines Concho Valley ER
Why Choose Us?
Free-Standing ER

Concierge-level service in a state-of-the-art facility

Labs, Imaging & Pharmacy

All resources are on-site for quick results

Available 24/7

Open nights, weekends and holidays

No Wait Time

You'll be cared for and seen by a doctor right away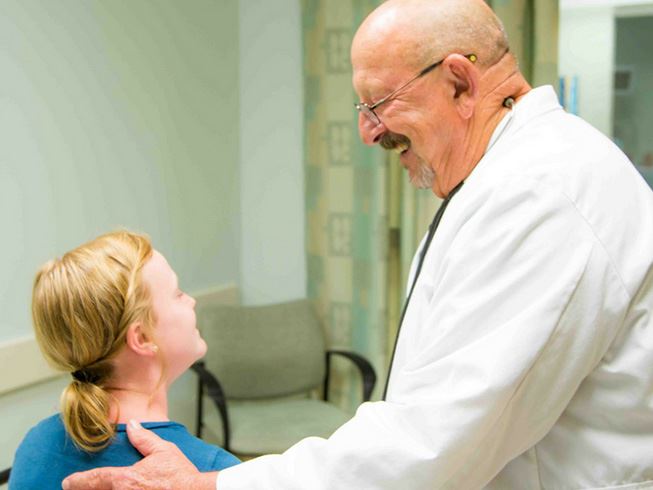 Facility Virtual Tour
See our State-of-the-Art High-Tech Facility to take care of all your emergency needs.