Quality Emergency Room Service
Available 24 Hours a Day, 7 Days a Week, Including Weekends and Holidays
Call Us At (325) 225-5500 or Get Direction
Emergency Care for Abdominal Pain in San Angelo
When Should You Be Concerned About Abdominal Pain?
Abdominal pain feels like a sharp cramp or ache that occurs between the chest and pelvic regions. For some patients, it can feel like a simple stomachache, while other patients might feel symptoms that are more severe. The severity of the abdominal pain depends on the cause, and can help you determine whether you need to seek emergency care. Possible causes of abdominal pain include:
Gallstones
Gallbladder inflammation
Pregnancy
Gas
Inflammatory bowel disease (ulcerative colitis and Crohn's disease)
Appendicitis
Ulcers
Gastritis
Gastroesophageal reflux disease (GERD)
Pancreatitis
Gastroenteritis
Parasite infection
Endometriosis
Abdominal muscle injury
Abdominal hernia
Lactose intolerance
Gluten intolerance (celiac disease)
Food poisoning
Menstrual craps
Peritonitis
Serositis
Ischemic bowel disease
Vasculitis
Abdominal aneurysm
Abdominal organ injury from trauma
Constipation
Contact the professionals at Concho Valley ER 24/7 Emergency Center today to learn more about our emergency San Angelo abdominal pain treatments.
No matter what the cause might be, if abdominal pain becomes persistent, if your stomach is tender to the touch, or if the pain extends to your back, you should visit the emergency room or our emergency care facility immediately. For individuals who have certain medical conditions, stomach and abdominal pain can be a sign of a more serious issue. If you are experiencing any of these conditions or symptoms in combination with severe abdominal pain, it is important to seek emergency care as soon as possible:
Fever
Inability to eat without vomiting
Shortness of breath
Chest pain
Irregular heartbeat
A feeling of lightheadedness
Dark or black stool
Vomiting blood
If you have recently had an endoscopy or abdominal surgery
If you are pregnant or think you might be pregnant
If you are over the age of 45
If you have received gastric bypass surgery
How to Stop Abdominal Pain
If you visit our center experiencing severe abdominal pain, we will first aim to discover the source of your pain. Abdominal pain can be caused by a wide variety of issues like the ones above. It is important that we first identify the root cause of the issue before we move forward with treatment. Once we know what is causing it, our priority will be to develop a treatment method that will provide long-lasting pain relief. The methods we use to identify the cause of your pain are not resources you will find at home, which is why visiting an emergency care facility like ours is such a big step in the direction of your healing. We are fortunate to have access to the following methods at our facility, which we can use to identify the cause of your abdominal pain:
An abdominal x-ray will provide our doctors with insight into the state of your intestines, spleen, stomach, and other organs in the location of the pain. This can help us discover if the pain is caused by an intestinal blockage, kidney stones, or another cause.
Magnetic resonance cholangiopancreatography (MRCP)
An MRCP can help find gallstones through the use of magnetic resonance imaging. It also gives the doctors important insight into the state of the liver, pancreas, and bile ducts.
Much like an abdominal X-ray, an abdominal CT gives our doctors a clear image of the organs and tissues in the abdomen. An Abdominal CT scan can be used to diagnose any abnormal swelling, masses, infections, and other issues that lead to severe pain.
An ultrasound is used to check for liver disease, abdominal aortic aneurysms, and other potential issues with the abdominal organs. This process is quick, but it gives immense insight that helps us make an accurate diagnosis as to the source of your abdominal pain.
If you are experiencing severe abdominal pain, don't wait to seek emergency care. We encourage patients in the San Angelo, Texas area to seek abdominal pain treatment from Concho Valley ER immediately. For other questions about our facility, call us at (325) 225-5500 or contact us online.

At CVER, our patients come first. We are committed to seeing everyone quickly and providing high quality service no matter what your injury or issue is. See what our patients experiences are and what they had to say.
- Ivan

- Lyna

- Katie

- Erica

- Eli

Flu Signs

Patient Testimonials

Migraines Concho Valley ER
Why Choose Us?
Free-Standing ER

Concierge-level service in a state-of-the-art facility

Labs, Imaging & Pharmacy

All resources are on-site for quick results

Available 24/7

Open nights, weekends and holidays

No Wait Time

You'll be cared for and seen by a doctor right away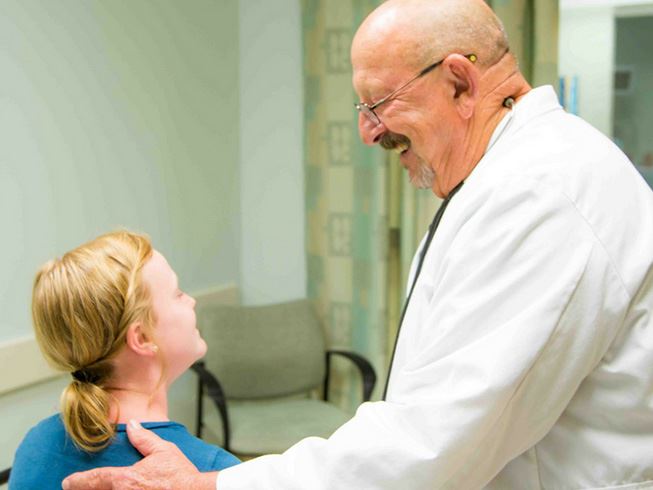 Facility Virtual Tour
See our State-of-the-Art High-Tech Facility to take care of all your emergency needs.