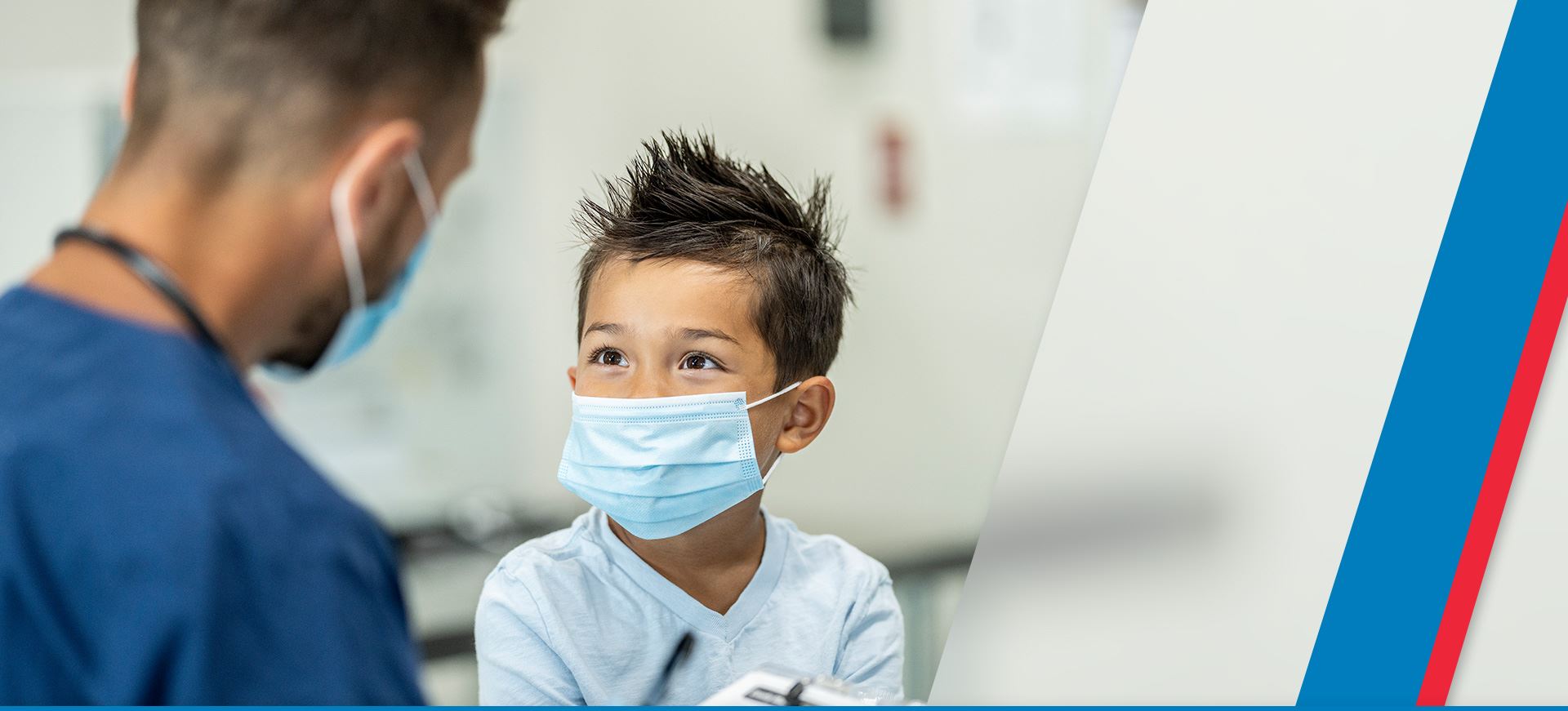 Concho Valley ER
Your Hometown Emergency Room
24 Hours a Day • 7 Days a Week
At Concho Valley ER, our friendly and compassionate team is ready to help you right away. You'll be seen by a highly experienced doctor at our high-tech facility were all labs, imaging and pharmacy needs can be met without leaving the building. Emergency Services
The Many Ways We Can Help You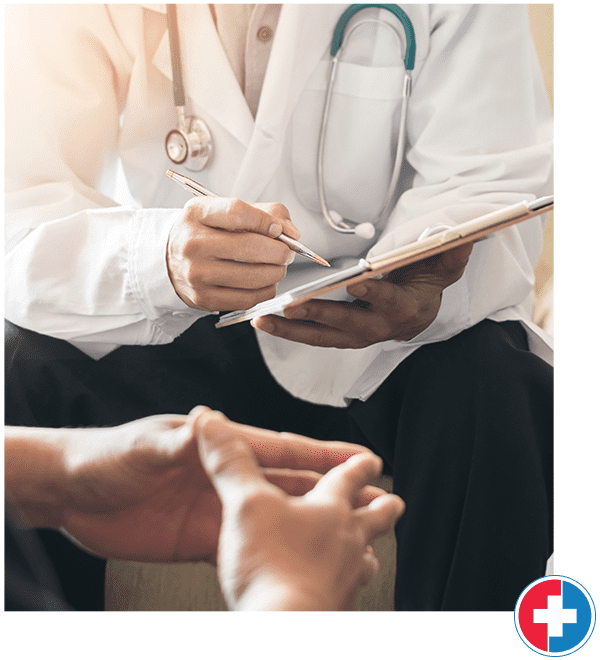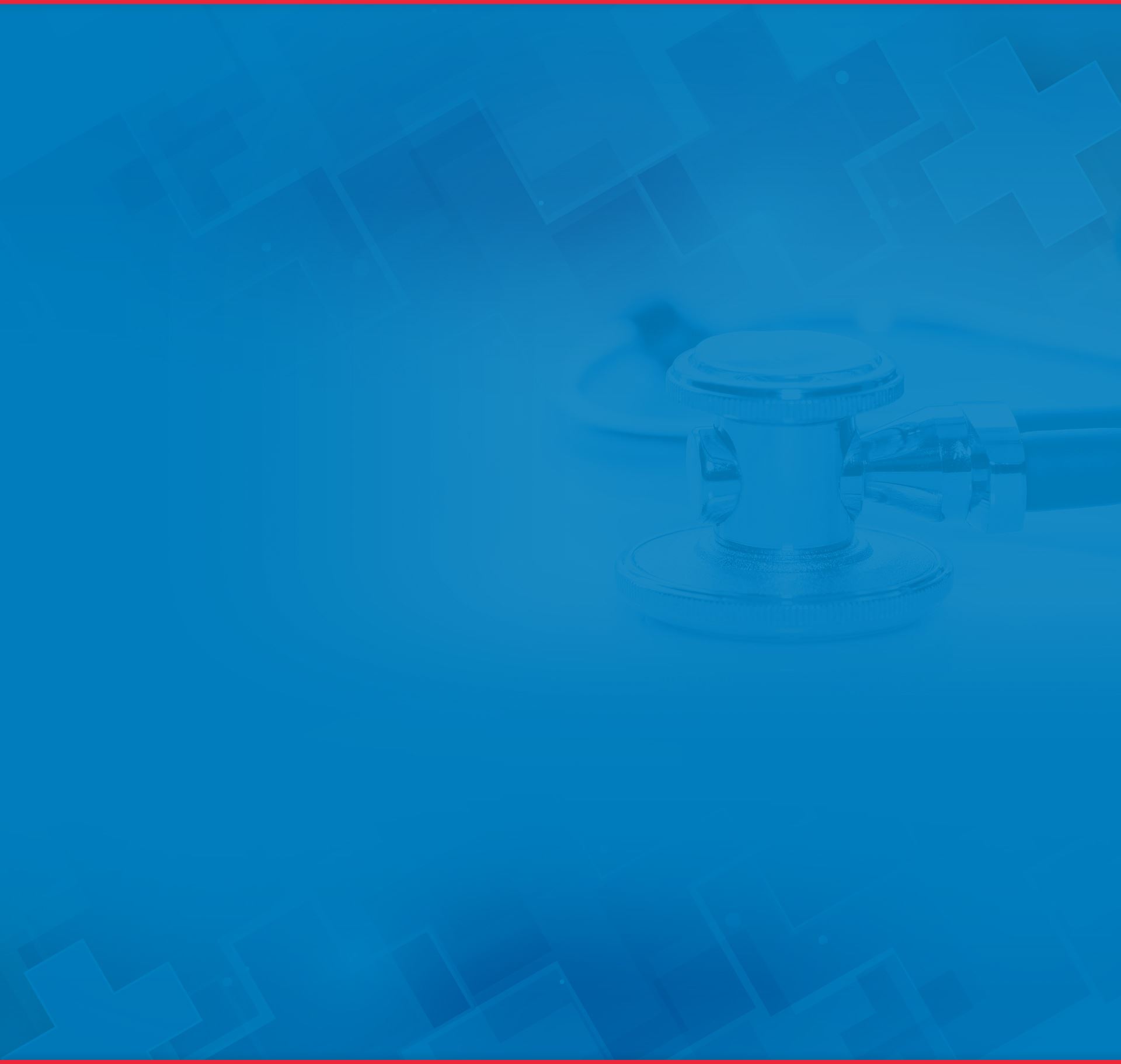 Concho Valley ER brings patients the highest level of emergency medical care in a comfortable, state-of-the-art environment.
We feature a full range of services and can treat both major and minor medical problems for children and adults. Our advanced imaging and laboratory services and diagnostic testing helps ensure that patients receive prompt, accurate results.
For detailed information on how our San Angelo physicians can help resolve your medical issue, contact our hospital online or call (325) 225-5500 today.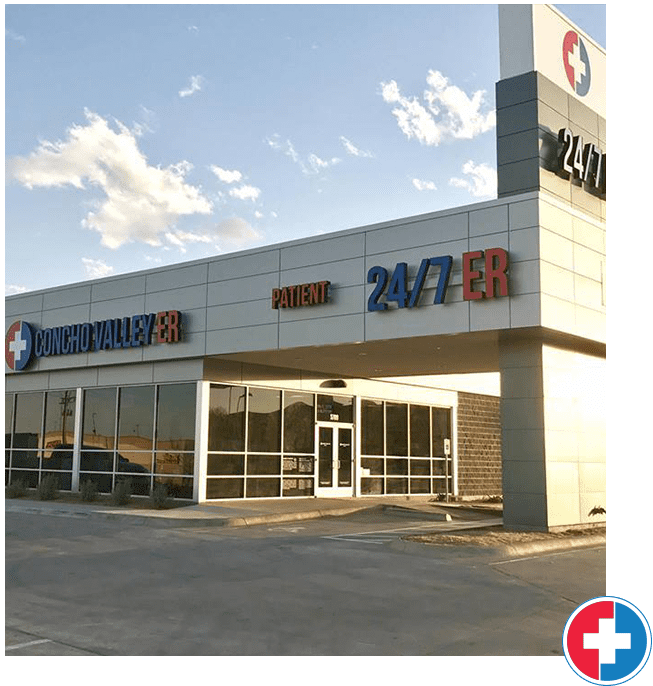 Life-saving Care Available 24/7
What Services Do Emergency Rooms Provide?
You never need to make an appointment to access one of our emergency services. When you arrive at our facility in San Angelo, you will be treated right away no matter what time you visit. We have made it a priority to offer a wide range of treatments, and we deliver them in a way that puts the patient first. We offer treatments for many emergency conditions, including: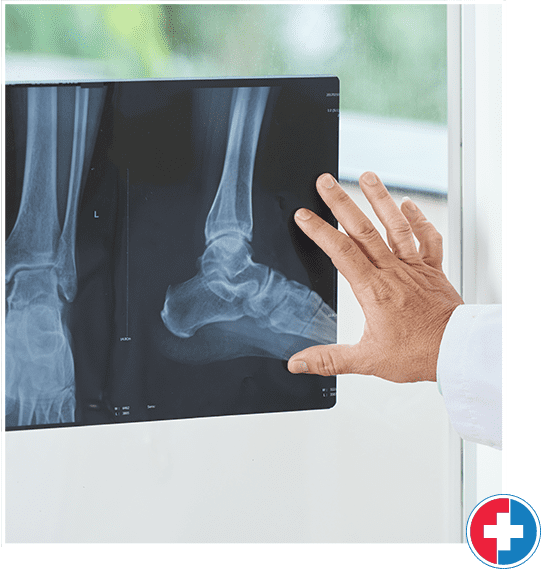 Preventative and Diagnostic Care
Detecting Health Problems and Treating Symptoms
We offer special treatments that not only work to prevent health problems, but work to treat them if they do arrive. Our emergency room physicians are highly trained and are able to treat many patients with precision. According to the Centers for Disease and Control and Prevention, more than 130 million people visited emergency rooms in the U.S. in 2013, which is about 42 in 100 people. Needless to say, when you seek emergency care, you only want the best. That's why we offer special preventative and diagnostic care, including: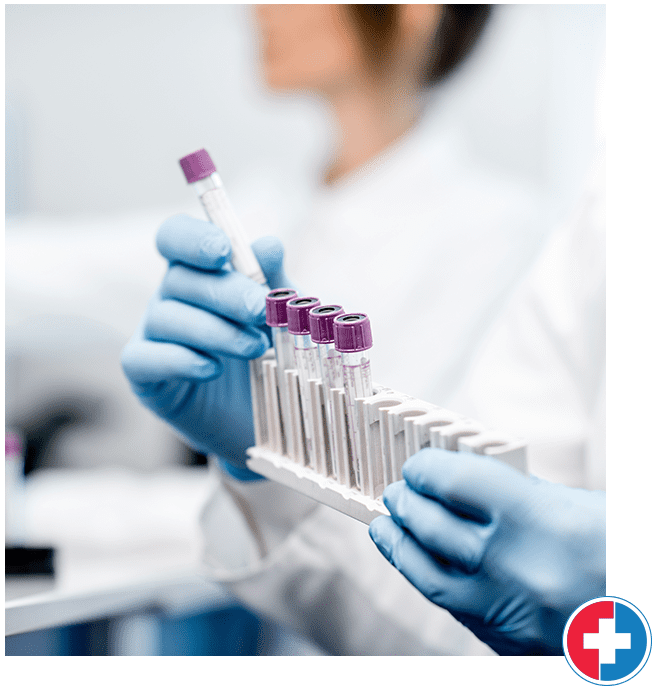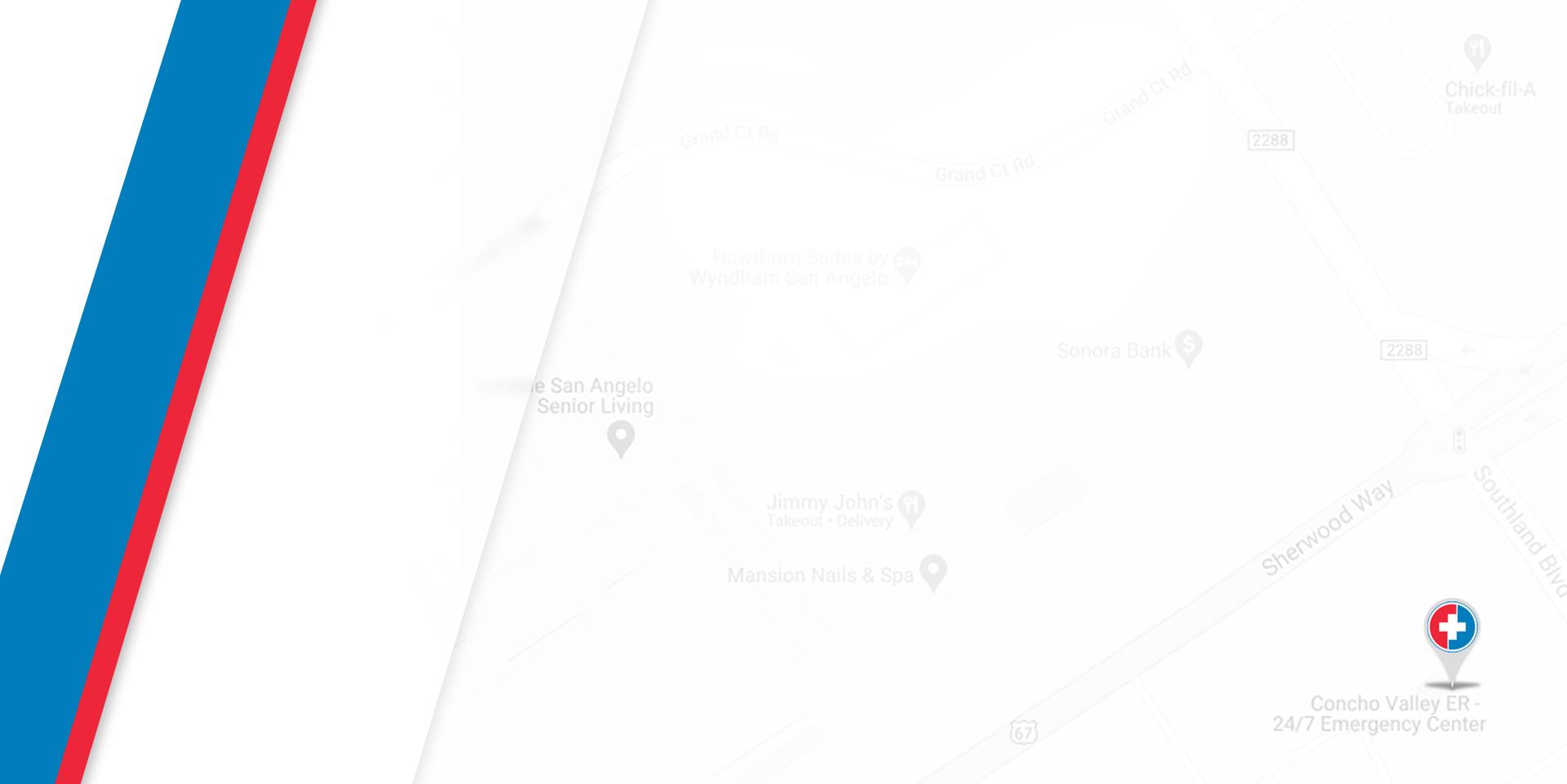 The Concho Valley ER Team
Experienced • Compassionate • Efficient
Walt Carroll, MD

Medical Director, Emergency Physician

Hometown Austin, Texas Education Medical Degree from the University of Texas Medical School in San Antonio — Residency in ...

John Speck, MD

Operations Manager, Emergency Physician

Hometown Harlingen, Texas Education Bachelor of Science in molecular genetics and biochemistry from The Citadel, Charleston, ...

Lindsey Harmon

Facility Administrator

Bio Coming Soon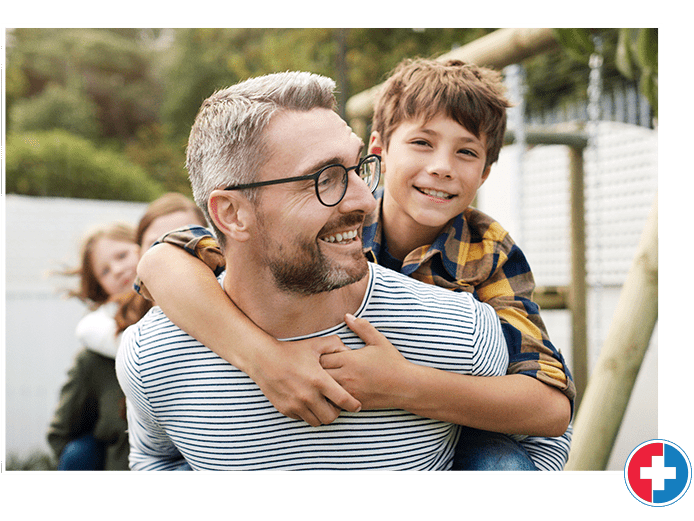 The staff was efficient, professional, & personable - Ivan

It was an awesome experience - Lyna

I was so grateful everyone was so kind - Katie

They listened & talked with you - Erica

Don't hesitate to choose the Concho Valley ER - Eli
Flu Signs

Patient Testimonials

Migraines Concho Valley ER
Why Choose Us?
Free-Standing ER

Concierge-level service in a state-of-the-art facility

Labs, Imaging & Pharmacy

All resources are on-site for quick results

Available 24/7

Open nights, weekends and holidays

No Wait Time

You'll be cared for and seen by a doctor right away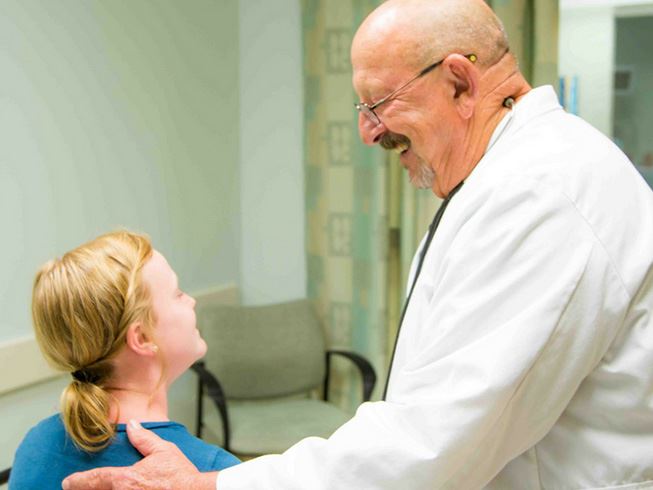 Facility Virtual Tour
See our State-of-the-Art High-Tech Facility to take care of all your emergency needs.