Quality Emergency Room Service
Available 24 Hours a Day, 7 Days a Week, Including Weekends and Holidays
Call Us At (325) 225-5500 or Get Direction
Kidney Stone Treatment in San Angelo
Should You Go to the ER for Kidney Stones?
A kidney stone is a hard deposit that forms in the kidneys that is painful to pass. They are made up of minerals and acid salts that coalesce in the urine. As the stones move into the ureters, which are the tubes that allow urine to pass from the kidneys to the bladder, symptoms can include pain, nausea, vomiting, fever, chills, and blood in the urine. Oftentimes, kidney stones pass on their own without any medical intervention. Patients typically begin to experience symptoms when kidney stones are left untreated, become worse, and become infected. For kidney stone treatment, you should visit the emergency room immediately if you are experiencing any of the following symptoms:
A fever higher than 101.5 degrees Fahrenheit
Cloudy or odorous urine
A burning sensation during urination
Severe pain in the kidney or bladder area
Co-existing conditions that might make it more difficult to pass a kidney stone such as diabetes or impaired kidney function
How to Detect Kidney Stones
Before we can begin treatment, we must first determine if your pain is caused by kidney stones or another medical issue. The fact that we have access to the necessary tools for diagnoses is a major reason to visit our center. The last thing you want to do is leave a potentially dangerous issue untreated and allow it to develop. When you visit our center suspecting the presence of kidney stones, we will want to learn a bit about your medical history to determine if you are likely to develop kidney stones. We might ask if you have a family history of kidney stones as well as some basic questions about your lifestyle. Please remember that our facility is a judgment-free zone, and we are only asking these questions so that we can understand more about you and get you on the most successful road to healing possible. If we think it is appropriate to test for kidney stones, we can use the following methods to do so:
We are fortunate to have a full in-house laboratory at Concho Valley ER. At our lab, we can perform a urinalysis, in which we take a sample of your urine. We can use these tests to determine if your urine contains high concentrations of the minerals that form kidney stones. We can also perform a blood test, which will test these levels in your blood.
We also have access to state-of-the-art technology that allows us to gain important insight into the state of your kidneys. For example, our abdominal X-rays can identify a kidney stone in the urinary tract and show its location. In addition, our CT scans can be used to create images of the urinary tract. This can also show the severity and location of the kidney stone and give us important information as to whether the stone is blocking the urinary tract and what conditions might have led to the kidney stone in the first place.
How to Treat Kidney Stones
Once we determine that kidney stones are indeed the source of your pain, we will begin with treatment. The exact treatment method will depend on the needs of the patient and the severity of their condition. When it comes to kidney stones, our goal will always be to help the patient pass them in the most painless and effective way possible. In general, there are three primary ways to treat kidney stones:
Allowing the stone to pass on its own
Performing surgery to treat or remove the stone in severe cases
Prescribing medications to help the stone pass
If you are experiencing pain related to kidney stones in San Angelo, Texas, make a visit to CVER. If you have other questions regarding our treatment process, feel free to give us a call at (325) 225-5500 or contact us online.

At CVER, our patients come first. We are committed to seeing everyone quickly and providing high quality service no matter what your injury or issue is. See what our patients experiences are and what they had to say.
- Ivan

- Lyna

- Katie

- Erica

- Eli

Flu Signs

Patient Testimonials

Migraines Concho Valley ER
Why Choose Us?
Free-Standing ER

Concierge-level service in a state-of-the-art facility

Labs, Imaging & Pharmacy

All resources are on-site for quick results

Available 24/7

Open nights, weekends and holidays

No Wait Time

You'll be cared for and seen by a doctor right away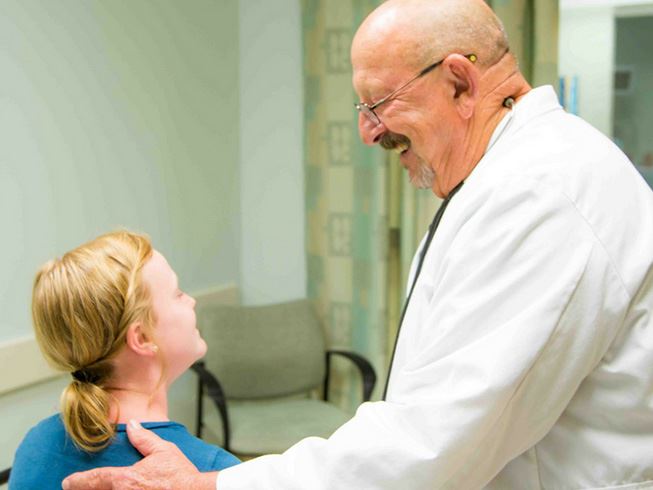 Facility Virtual Tour
See our State-of-the-Art High-Tech Facility to take care of all your emergency needs.