Quality Emergency Room Service
Available 24 Hours a Day, 7 Days a Week, Including Weekends and Holidays
Call Us At (325) 225-5500 or Get Direction
Cuts and Lacerations in San Angelo
How We Manage Skin Tears and Wounds
Most everyone in the world has experienced some kind of cut, even if it was a simple paper cut. A cut is defined as a skin wound that separates connective tissue elements, and a laceration typically means that the cut or jagged wound was caused by a sharp object. Needless to say, not every cut is as simple and harmless as a paper cut, and some require emergency care. The trick is to be aware of when you should be concerned about a cut. Too often, people experience cuts and think that they can treat it at home, which can lead to infections. Not only do infections impede the healing process, but they increase the risk of scars in the area and can even spread to other parts of the body and result in life-threatening emergencies like sepsis. Sepsis is the body's response to an infection, and it can trigger changes that damage multiple organ systems. At Concho Valley ER, our goal is to treat cuts and lacerations before they reach this point. If you have experienced a cut, you should seek medical care if you are dealing with the following:
A deep wound that has jagged edges
A wound with edges that will not stay together
Symptoms of infection like fever, increasing pain and redness, and discharge from the wound
A wound that is resistant to being cleaned
A wound that was caused by a potentially contaminated object
When you visit our center seeking treatment for cuts and lacerations, our plan of attack will depend on the severity of the cut as well as what caused it. We can perform ultrasounds in our facility to get a better idea of what is going on in the body, and we can also provide oxygen therapy if necessary. Ultrasounds are also useful because they can use sound waves to promote healing. When it comes to dealing with any sort of wound, the priority will be to clean it as quickly as possible and get it in the ideal condition for healing. Some of the treatments for cuts and lacerations we can provide include:
This method is typically only used when the patient's cut or laceration is severe. Artificial skin acts as a second form of skin to cover and protect the wound, allowing it to heal.
The goal of debridement is also to allow the wound to heal, but the main purpose of this method is to remove dead tissue.
The purpose of growth factor therapy is to encourage cell growth and be a catalyst for the body's natural healing process.
The goal of compression therapy is to increase blood flow activity and strengthen vein support. Gently applying pressure can help return the blood to its regular circulation, which assists in the healing process.
Negative pressure therapy
Negative pressure therapy acts like a vacuum over the wound. This method entails a special dressing that increases blood flow and removes excess fluid from the area.
Need treatment for a cut or laceration in San Angelo? Visit Concho Valley ER 24/7 Emergency Center, or call us at (325) 225-5500 with any specific questions.

At CVER, our patients come first. We are committed to seeing everyone quickly and providing high quality service no matter what your injury or issue is. See what our patients experiences are and what they had to say.
- Ivan

- Lyna

- Katie

- Erica

- Eli

Flu Signs

Patient Testimonials

Migraines Concho Valley ER
Why Choose Us?
Free-Standing ER

Concierge-level service in a state-of-the-art facility

Labs, Imaging & Pharmacy

All resources are on-site for quick results

Available 24/7

Open nights, weekends and holidays

No Wait Time

You'll be cared for and seen by a doctor right away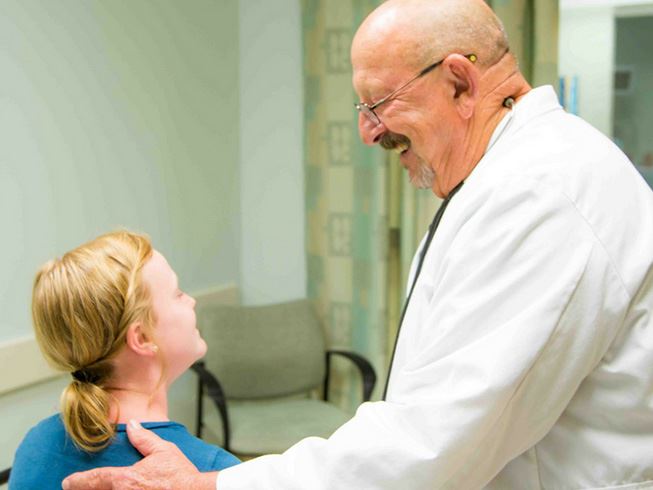 Facility Virtual Tour
See our State-of-the-Art High-Tech Facility to take care of all your emergency needs.