Quality Emergency Room Service
Available 24 Hours a Day, 7 Days a Week, Including Weekends and Holidays
Call Us At (325) 225-5500 or Get Direction
Emergency Migraine Treatment in San Angelo
How Do You Know When a Migraine Is Serious?
A migraine is identified by a moderate or severe headache that feels like a throbbing pain on one side of the head. If you have experienced migraines, you know how painful they can be, and many individuals have. In fact, migraines affect roughly 1 in every 5 women and 1 in every 15 men. If you have a migraine, it is important to look out for the following signs when deciding if you should seek treatment:
If your migraine comes on suddenly and you experience extreme amounts of pain in a short amount of time
If your headache is extremely severe
If you have pre-existing conditions or problems with your immune system
If you have neurological symptoms like arm or leg numbness, weakness, slurred speech, or seizures
If you have pain in the back of your head that travels down your neck
If you are older than 50
If your symptoms become severe enough, you might be wondering if there is an underlying cause, and if it is time to seek emergency care. We applaud you for being proactive about your health, and this diligence is important when dealing with migraines because they can be symptoms of more serious conditions, including:
Severe dehydration
Tooth or gum infection
Heatstroke
High blood pressure
Head injury or concussion
Meningococcal disease
Cancer
Preeclampsia
Brain tumor
Brain hemorrhage
Brain aneurysm
When you visit us with migraine pain, we will perform the necessary exams to determine if your migraine might be caused by an underlying issue like the ones above. If that is the case, we will proceed to treat the migraine at the source in hopes of providing long-term relief. If we find that your migraine is standard, our priority will be to treat your pain and help you find healing as soon as possible. This treatment will look different for every patient. It often includes prescribing a pain medicine that is right for the patient based on their condition and medical needs. If the migraine is found to be a chronic condition, we will refer you to a trusted primary physician who can provide regular care and pain management.
Experiencing severe migraine pain in the San Angelo, Texas area? Visit Concho Valley ER, or call us at (325) 225-5500 to find out more about what we can do for your pain.

At CVER, our patients come first. We are committed to seeing everyone quickly and providing high quality service no matter what your injury or issue is. See what our patients experiences are and what they had to say.
- Ivan

- Lyna

- Katie

- Erica

- Eli

Flu Signs

Patient Testimonials

Migraines Concho Valley ER
Why Choose Us?
Free-Standing ER

Concierge-level service in a state-of-the-art facility

Labs, Imaging & Pharmacy

All resources are on-site for quick results

Available 24/7

Open nights, weekends and holidays

No Wait Time

You'll be cared for and seen by a doctor right away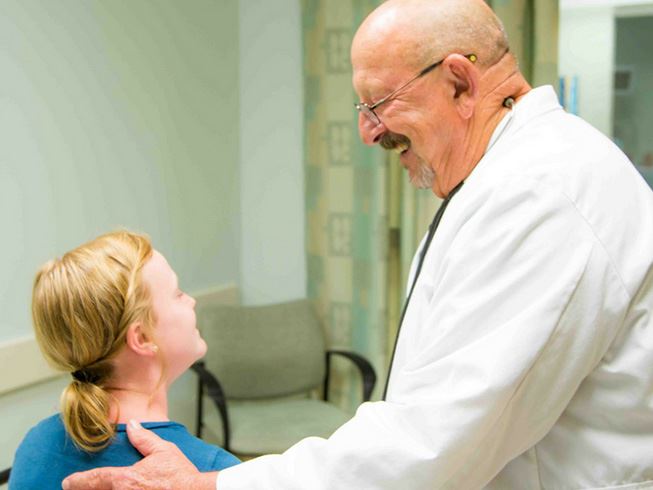 Facility Virtual Tour
See our State-of-the-Art High-Tech Facility to take care of all your emergency needs.