All of Texas has shed its winter layers, and it is time to make good on some of our resolutions for this spring. If you've vowed to spend more time exercising this year, but you don't want to break the bank doing it, then you'll want to consider what kind of equipment you need to equip yourself affordably. Concho Valley ER is here to help you find out how to achieve your exercise goals without the high prices of a gym membership.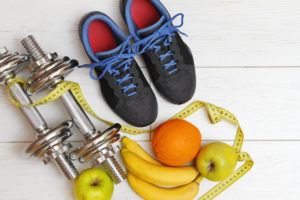 ​
What do you want to do?
The most important part of any new exercise plan is to think about what kind of exercises you like to do. Do you have fun going on a long run and zoning out to your music while you get some fresh air outside? Maybe you love the burn you feel after lifting some weights on arm day? Or you could be an interactive person who loves following along with instructors in new yoga flows or exciting Zumba classes?
No matter what kind of activity you prefer, it is important to pick out an exercise that you enjoy. Exercise is always supposed to add joy, as well as health, to your life. So if you're new to working out, try experimenting with a few different activities. Get to know what your body can do and what you feel good doing.
What do you need?
Contrary to what you might have heard, you don't need an expensive gym membership to incorporate healthy exercise in your daily life. Gyms are great and can provide lots of resources and equipment, but if your budget is tight, there are plenty of alternatives.
One of the most important things you need for any kind of exercise is shoes. Working out in flip-flops is never a good idea, so find yourself some good, cozy sneakers. Shoes that have good heel cushion and arch support are important, even if you're just lifting weights. Pressure lands on your ankles and feet, and you'll want to make sure they have proper support.
After that, what you might need will differ depending on what kind of activity you want:
RUNNING: If you love the open trail and jogging around every local park, then you might be looking for the perfect motivation to keep you going. Some people can run in silence, but others might want to invest in some good headphones. Listening to upbeat music can keep the pep in your steps. Or, if you struggle with running, but want to get better, try downloading a phone game like Zombies, Run! These games are easy ways to make running feel like an adventure!
WEIGHTS: Maybe cardio isn't your main focus. Maybe you want to tone up your muscles and build strength. If you're new to weight work, then you will definitely want to invest in a set of lightweight dumbbells. Pick some up in an athletics store and find the weight that feels easy for you first. Those can be your lightweights! Then, look into a pair one increment heavier. Those can make good medium difficulty weights for you. Then, try finding some weights that you can lift, but that still feel difficult to do a lot of reps with. These can be your challenge weights—what you'll be able to lift after you start meeting your exercise goals.
GROUP CLASSES: Sometimes these are the hardest to find outside of a gym or private instructors. Group classes require a qualified instructor to lead them. Things like yoga, pilates, and Zumba can be expensive to find classes for, so if you struggle to afford a membership at your local studio, consider finding online instructors. Organizations like Daily Burn offer online classes for a fraction of a studio price. Try looking at online reviews of YouTube instructors as well, to decide who might be the perfect instructor for you.
No matter how you work out, getting some extra activity in your life can be great for your lungs and heart. Concho Valley is here to support all of your exercise endeavors, even when you're on a budget!