Quality Emergency Room Service
Available 24 Hours a Day, 7 Days a Week, Including Weekends and Holidays
Call Us At (325) 225-5500 or Get Direction
Medical Insurance Information in San Angelo
Helping You Finance Necessary Medical Services
At Concho Valley ER, we are committed to helping you understand your financial options and choose the best method for you. We will help you prepare for potential out-of-pocket costs of our medical services. Charges and out-of-pocket costs can vary from patient to patient based on their specific insurances and the conditions tht were treated. Our representatives are always happy to discuss your financial needs and answer any questions you might have about costs. You might also benefit from contacting your insurance carrier, who can give you a better understanding of your policy coverage for emergency room services.
What Is Workers' Compensation?
Workers' compensation is a state-funded insurance program that gives covered employees income and medical benefits if they're injured while working. Texas employers may choose to provide their employees with this coverage. Most employers will inform you as to whether or not you're covered under this state plan.
Workers' compensation pays medical bills and is covered underneath the Texas Workers' Compensation Act.
For more information on workers' compensation, visit this page.
If you'd like to file or dispute a claim, call 800-252-7031, option 1, to speak with a representative with the Texas Department of Insurance.
Insurance Benefits
If you have health insurance, you will receive an EOB (explanation of benefits) from your insurance company in the mail. Taking the time to be familiar with your benefits will help you make the best decisions when seeking medical care. It is important to note that the EOB is not a bill.
FAQs About Medical Costs and Insurance
What is the difference between a hospital and freestanding emergency room?
Although the cost of freestanding emergency rooms and hospitals is comparable, freestanding emergency rooms might be of a slightly lower cost to you because of our ability to obtain certain services at a lower cost than a standard hospital.
How many bills will I receive?
We do not bill separately for any laboratory, pathology, or radiological exams. You will receive two bills: one from an emergency room physician and a facility bill.
Are the amounts listed on your website what I will have to pay for a service?
In many cases, the amount that our facility collects is less than the amount listed on our website. Our goal is to ensure that you have to pay as little out-of-pocket for your care as possible. Although we are subject to many legal and regulatory restrictions when it comes to patient costs, we offer programs, payment options, and discounts as much as we can.
Why can't a freestanding emergency care center accept Medicare?
CMS does not recognize a licensed freestanding emergency medical care center as a provider. Although we will treat patients who have these forms of insurances, we will not be able to bill that insurance policy.
Overall, our freestanding emergency center is able to see you faster than a facility ER and provide the same quality of care that you would receive in a standard emergency room. We can also turn our point of care diagnostic services around in a quicker manner than hospitals because our patients do not have to compete with other hospital departments to receive these services.
If you have any other questions about the medical insurance process or financing your medical care, give us a call at (325) 225-5500 or contact us online and we will be happy to help.
In accordance with HB 2041, we are required to disclose the following:
This facility is a freestanding emergency medical care facility.
This facility charges rates comparable to a hospital emergency room and may charge a facility fee.
This facility and the physician providing services at this facility are Out-of-Network for ALL benefit plans.
The physician(s) providing medical care at this facility may bill separately from the facility for the medical care provided.

At CVER, our patients come first. We are committed to seeing everyone quickly and providing high quality service no matter what your injury or issue is. See what our patients experiences are and what they had to say.
- Ivan

- Lyna

- Katie

- Erica

- Eli

Flu Signs

Patient Testimonials

Migraines Concho Valley ER
Why Choose Us?
Free-Standing ER

Concierge-level service in a state-of-the-art facility

Labs, Imaging & Pharmacy

All resources are on-site for quick results

Available 24/7

Open nights, weekends and holidays

No Wait Time

You'll be cared for and seen by a doctor right away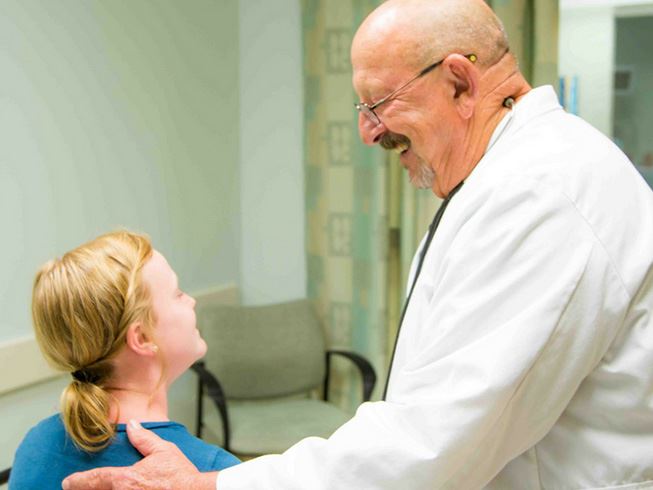 Facility Virtual Tour
See our State-of-the-Art High-Tech Facility to take care of all your emergency needs.